August 7, 2017 - August 8, 2017

"The Science of Caregiving: Bringing Voices Together" Summit
Overview
The National Institute of Nursing Research and Partners Present: The Science of Caregiving: Bringing Voices Together
NINR and its partners invite you to a summit that will provide perspectives across the spectrum of caregiving, including the importance of caregiving across the lifespan as well as current and future directions for research to improve the health of patients and caregivers.
The summit will bring together an audience of researchers, advocates, healthcare providers, educators, and others interested in the science of caregiving.
Read the Director's Message about the summit.
Location
The summit will be held August 7–8, 2017 in Ruth Kirschstein Auditorium, Natcher Building (Building 45) - NIH Campus, Bethesda, MD. This event will be live streamed and archived for on-demand public viewing at: https://videocast.nih.gov/.
Registration
Online registration is now closed. However, on-site registration will be available. Registration for the videocast is still available.
Partners
NINR's partners for this event include the National Cancer Institute, the National Institute on Aging, the Eunice Kennedy Shriver National Institute of Child Health and Human Development, the National Institute on Minority Health and Health Disparities, the National Center for Advancing Translational Sciences' Office of Rare Diseases Research, the NIH Office of Behavioral and Social Sciences Research, the NIH Office of Disease Prevention, and the NIH Office of Research on Women's Health.
Sponsors
Portions of this event are made possible by the Foundation for the National Institutes of Health, with generous support by the American Association of Colleges of Nursing; Oncology Nursing Society; The Beckman Research Institute of City of Hope, Department of Population Sciences, Division of Nursing Research and Education; and The Honor Society of Nursing, Sigma Theta Tau International (STTI).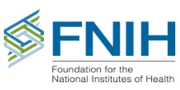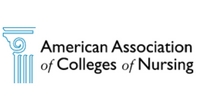 Accommodations
There is no group rate offered for this meeting.
7301 Waverly Street
Bethesda, MD 20814
(301) 654-8111
Hyatt Regency Bethesda (directly above Metro)
One Bethesda Metro Center, Bethesda, MD
Wisconsin Ave. at Old Georgetown Road
(301) 657-1234, (800) 233-1234
Other Accomodations:
https://www.cc.nih.gov/about/visitor/hotels.html
Draft Agenda
Click here to view the full agenda.
Time
Session
Speaker(s)

Day One, August 7

11:00 a.m.– 12:00 p.m.

Registration

12:00 p.m. – 12:15 p.m.

Welcome

Dr. Patricia A. Grady, Director, National Institute of Nursing Research

12:15 p.m. – 12:30 p.m.
Introduction of Judy Woodruff
Dr. Lawrence A. Tabak
Principal Deputy Director, National Institutes of Health

12:30 p.m. – 1:00 p.m.

Keynote Address

Ms. Judy Woodruff, Keynote Speaker, PBS NewsHour

1:00 p.m. – 1:15 p.m.

Introduction to Day 1

Ms. Gail Hunt, Director of Ceremonies, President and CEO, National Alliance for Caregiving

1:15 p.m. – 2:50 p.m.

Plenary 1: Issues and Challenges in Caregiving

2:50 p.m. – 3:05 p.m.

Break

3:05 p.m. – 4:40 p.m.

Plenary 2: Creating Change in Caregiving: Research to Policy

4:40 p.m. – 5:00 p.m.

Summary of Day 1 Discussion

Ms. Gail Hunt, Director of Ceremonies, President and CEO, National Alliance for Caregiving

Day Two, August 8

7:30 a.m. – 8:30 a.m.

Registration

8:30 a.m. – 8:40 a.m.

Welcome

Dr. Patricia A. Grady, Director, National Institute of Nursing Research

8:40 a.m. – 8:50 a.m.

Introduction to Day 2

Dr. Laura Gitlin, Director of Ceremonies, Director, Center for Innovative Care in Aging, Johns Hopkins University School of Nursing

8:50 a.m. – 10:25 a.m.

Plenary 3: Caregiving Research Focused on Children, Teens, and Young Adults

10:25 a.m. – 10:40 a.m.

Break

10:40 a.m. – 12:15 p.m.

Plenary 4: Caregiving Research Focused on Acute, Serious Illnesses and Conditions

12:15 p.m. – 1:15 p.m.

Lunch

1:15 p.m. – 2:50 p.m.

Plenary 5: Caregiving Research Focused on Chronic Conditions/Dementia/Alterations in Cognition

2:50 p.m. – 3:15 p.m.

Closing Keynote Address – Bringing Voices Together

Dr. Laura Gitlin, Director of Ceremonies, Director, Center for Innovative Care in Aging, Johns Hopkins University School of Nursing

3:15 p.m. – 3:30 p.m.

Closing Remarks

Dr. Marguerite Littleton Kearney, Director, Division of Extramural Science Programs, National Institute of Nursing Research