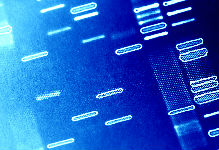 NINR, the National Human Genome Research Institute, and the National Cancer Institute invite public comment on the draft Genomic Knowledge Matrix for Nursing Scientists.
The draft Matrix is available at https://www.ninr.nih.gov/sites/default/files/Knowledge-matrix-for-omic-scientists-508c.pdf. Members of the public can review the draft and provide comment via email to: GKMNS@nih.gov.
The core educational elements defined in the draft Matrix will help nurse scientists expand their research into the field of genomics, as recommended in the 2013 Blueprint for Genomic Nursing Science.
The comment period for the draft Matrix will close on June 30, 2017. Please provide comments on gaps in content in the draft Matrix and ways in which it could be clarified.
For more information visit: https://www.ninr.nih.gov/newsandinformation/genomicscience.
---