Leorey N. Saligan, PhD, RN, CRNP, FAAN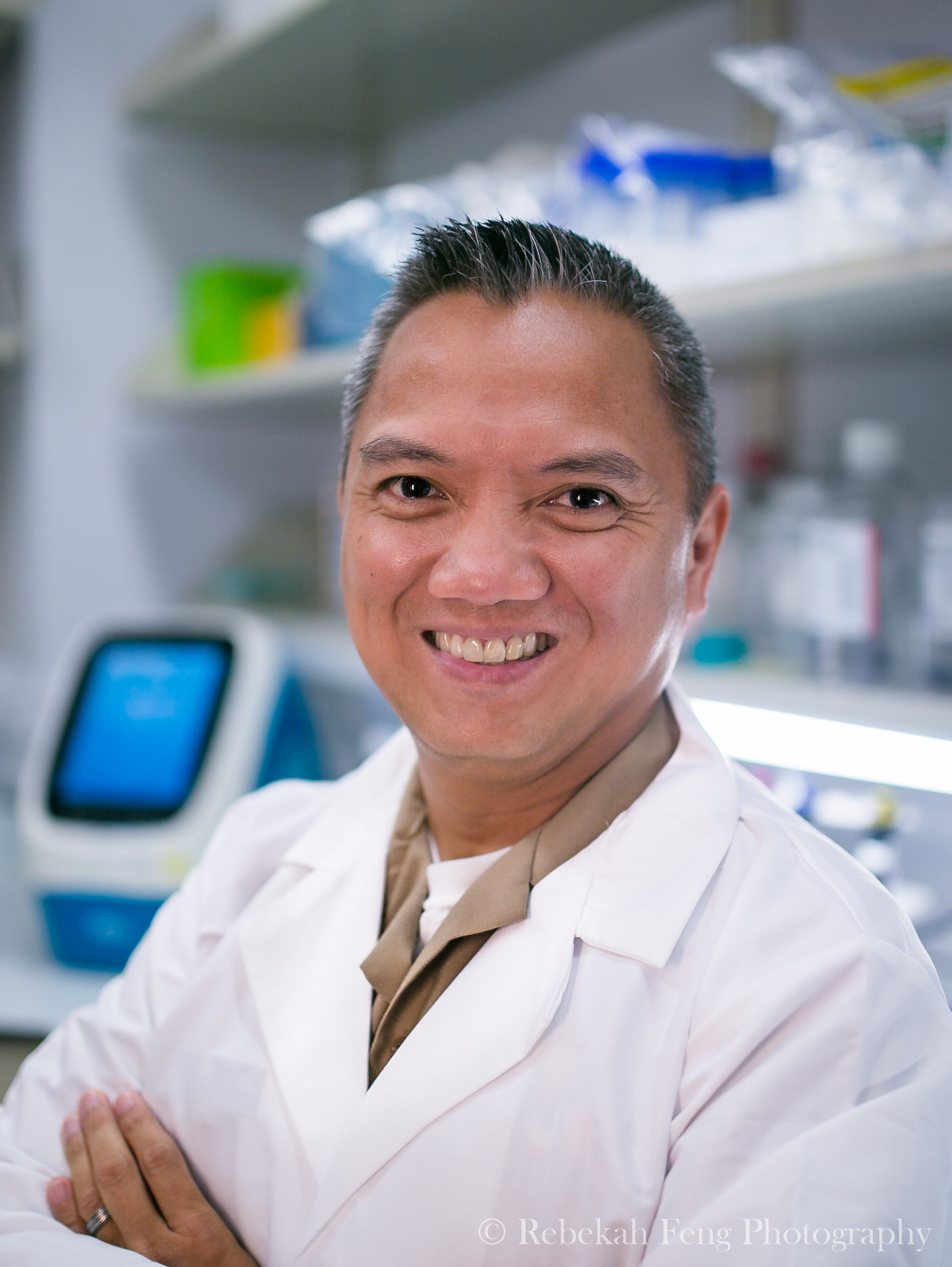 Principal Investigator
Symptom Management Branch
Division of Intramural Research
Building 3, Room 5E14
3 Center Drive
Bethesda, MD 20892
301-451-1685
Research Topics
Many patients experience fatigue while receiving standard therapies for cancer. Fatigue during cancer treatment is the most distressing symptom reported by patients contributing to the decline of their health-related quality of life. It is often managed by stopping therapy or lowering the treatment dose for the patient, both of which can adversely affect treatment outcomes. Through his research, Dr. Leorey Saligan aims to develop more effective ways to manage fatigue and, as a result, improve overall treatment outcomes.
Dr. Saligan's program of research focuses on understanding biobehavioral mechanisms of fatigue with the longer-term goal of developing novel interventions that can alleviate this symptom in a variety of clinical conditions. Specifically, he is interested in characterizing distinct and shared functional pathways of fatigue to identify potential therapeutic targets. His research program is guided by the NIH Symptom Science Model.
Characterizing the Fatigue Phenotype
A well-characterized clinical phenotype has led to the development of better therapeutic strategies. There is currently no established cancer-related fatigue (CRF) phenotype. Dr. Saligan is introducing clinically relevant approaches to phenotype CRF to drive biomarker discovery. These CRF phenotypes have identified specific functional markers that may explain the biology of the fatigue experience.
Identifying the Biologic Correlates of Fatigue
This specific area of Dr. Saligan's research program focuses on the lingering fatigue symptoms that are experienced by patients after completion of cancer therapy. He is conducting unbiased, hypothesis-generating studies to identify biologic correlates of chronic CRF and understand functional pathways to explain the etiology of CRF. He is currently validating these biologic correlates from other clinical populations through strong collaborations with extramural scientists.
Clinical Application
Dr. Saligan is conducting proof-of-concept clinical trials that target pharmacodynamically active markers identified from the hypothesis-generating studies to validate their clinical relevance. He is also conducting proof-of-concept experiments to validate the identified biologic correlates of CRF using a recently developed CRF mouse model.
Biography
Dr. Saligan received his PhD in Nursing from Hampton University. In 2007, he joined NINR as a post-doctoral fellow within the Symptoms Management Branch, where he became a Lead Associate Investigator of a clinical trial involving individuals with fibromyalgia. In 2009, he became an Assistant Clinical Investigator and Principal Investigator of several clinical protocols, including:
Effect of Ketamine on Fatigue Following Cancer Therapy (15-NR-0037)
Investigating Molecular-Genetic Correlates of Fatigue Experienced by Cancer Patients Receiving Treatment (11-NR-0014)
Molecular-Genetic Correlates of Fatigue in Cancer Patients Receiving Localized External Beam Radiation Therapy (09-NR-0088)
Fatigue in Healthy Individuals (09-NR-0131)
Evaluation and Diagnosis of Potential Research Subjects with Pain and Fatigue Syndromes (08-NR-0132)

Dr. Saligan became a tenure-track investigator in 2012 and expanded his research program to investigate the biobehavioral mechanisms of fatigue. He also serves as an officer within the United States Public Health Service.
Selected Publications