NINR-supported investigators, Drs. Sarah (Collins) Rossetti, and Tracey L. Yap, were among the scientists and researchers named as recipients of this year's Presidential Early Career Award for Scientists and Engineers (PECASE). The PECASE award is the highest honor bestowed by the U.S. government to outstanding scientists and engineers who are beginning their independent research careers and who show exceptional promise for leadership in science and technology.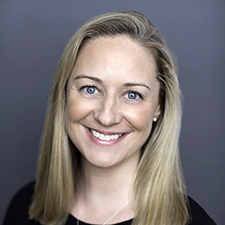 Sarah (Collins) Rossetti, RN, PhD is an Assistant Professor of Biomedical Informatics and Nursing at Columbia University. Prior to her appointment at Columbia she was a Senior Nurse and Clinical Informatician at Brigham and Women's Hospital in the Department of Medicine Division of Internal Medicine and Primary Care and an Instructor in Medicine at Harvard Medical School. Her research is focused on identifying and intervening on system-level weaknesses – particularly those related to poor communication and care coordination – that increase patient risk for harm within our healthcare system. Rossetti's research applies computation tools to mine and extract value from electronic health record data and leverages user-centered design of patient-centered and collaborative decision support tools.
Tracey L. Yap, PhD, RN, WCC, CNE, FGSA, FAAN is an associate professor  at the Duke University School of Nursing, and a Senior Fellow at the Duke University Center for the Study of Aging and Human Development. The overarching goal of her research is to improve the quality of care delivered by nursing staff, regardless of setting. She aims to advance nursing's ability to improve health care outcomes by increasing the mobility/movement of individuals through use of cueing approaches, such as reminder messages and behavioral alerts. More specifically, she aims to understand and improve the processes that facilitate nursing staff implementation of evidence-based mobility/movement best practices that target common conditions, such as facility-acquired pressure injuries/ulcers.
To read the White House press release on this year's PECASE awardees, please visit: https://www.whitehouse.gov/briefings-statements/president-donald-j-trump-announces-recipients-presidential-early-career-award-scientists-engineers/.