Shannon N. Zenk, PhD, MPH, RN, FAAN
Council Chair
Dr. Zenk is the Director of the National Institute of Nursing Research.
Susan E. Old, PhD
Acting Executive Secretary 
Dr. Old is the Acting Director of NINR's Division of Extramural Science Programs.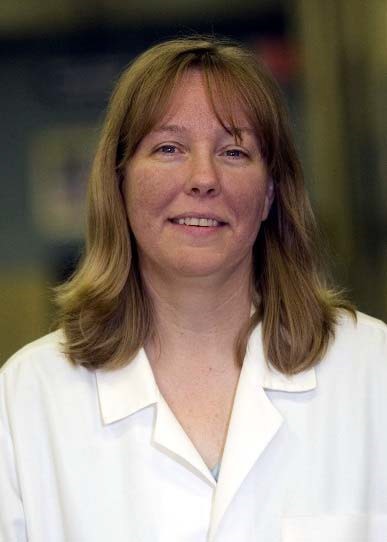 Yvette Conley, PhD, FAAN (2021)
Dr. Conley is a professor and vice chair for research at the University of Pittsburgh School of Nursing. Her research focuses on using omics approaches to understand the biological underpinnings of patient recovery and symptom development after traumatic brain injury, stroke, and within the context of treatment for chronic conditions. She is director of an NINR‐funded T32 titled "Targeted Research and Academic Training of Nurses in Genomics" and is a faculty member for the NINR Summer Genetics Institute. Dr. Conley was previously a standing member of the Nursing and Related Clinical Sciences study section and is a member of the NINR Genomic Nursing Science Blueprint Workgroup. She is an Honorary Fellow in the American Academy of Nursing.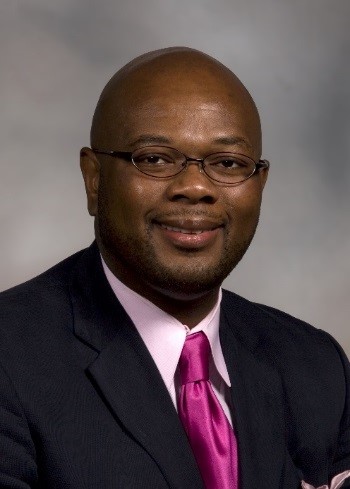 Audwin Fletcher, PhD, APRN, FNP-BC, FAAN (2021)
Dr. Fletcher is a tenured professor at the University of Mississippi Medical Center School of Nursing. Currently, he is the Director of the Family Nurse Practitioner and Adult Gerontology Acute Care Nurse Practitioner tracks. He is Immediate Past Director of Multicultural Affairs, and the Coordinator of Graduate Clinical Practice. Dr. Fletcher's research interests include: childhood obesity, men's health, chronic illnesses, and access to care to the African American community. As the principal and/or co-principal investigator for numerous research/programmatic grant projects, Dr. Fletcher is regarded as a champion in improving the quality of life for African Americans. Most recently, he served as the principal investigator for the National Black Nurses' Association Obesity Initiative. Additionally, he has served as principal and/or co-principal investigator for local, State and National prevention initiatives. Dr. Fletcher serves on numerous boards for civic, professional and health related organizations - locally in Mississippi, regionally and nationally.
Grayson N. Holmbeck, PhD (2024)
Dr. Holmbeck is professor of clinical psychology and director of clinical training in the Department of Psychology at Loyola University Chicago. His research interests include adaptation to physical disabilities and chronic illness during adolescence, developmental psychopathology of adolescence, family relationships during early and late adolescence, and statistical applications in psychology. He is currently a principal investigator supported by NIH and the Kiwanis Neuroscience Research Foundation for studies of youth and young adults with spina bifida. Dr. Holmbeck's research focuses on self-management and the transition from pediatric to adult health care, as well as related family, psychosocial, and neuropsychological functioning. Additionally, his research examines the effectiveness of a camp-based independence program for children, adolescents, and young adults with spina bifida. Dr. Holmbeck was the editor of the Journal of Pediatric Psychology from 2013-2017, and he has earned multiple honors from Loyola University Chicago, Division 54 of the American Psychological Association, the Spina Bifida Association of America, and the Illinois Psychological Association.
Eun-Ok Im, PhD, MPH, RN, CNS, FAAN (2021)
Dr. Im is the Senior Associate Dean for Research and Innovation, and Professor & Edith Folsom Honeycutt Endowed Chair at Emory University Nell Hodgson Woodruff School of Nursing. She is a methodologist, researcher, and theorist in international, cross-cultural women's health. Dr. Im has developed a program that adopts computer and mobile technologies to eliminate gender and ethnic disparities. Dr. Im has integrated this line of work with research projects on breast cancer survivorship, cancer pain, menopausal symptoms, and physical activity. She received the 2014 International Nurse Researcher Hall of Fame Award from Sigma Theta Tau International.
Mallory O. Johnson, PhD (2024)
Dr. Johnson is a licensed clinical health psychologist at the University of California, San Francisco. His research has focused on understanding, measuring, and improving the health of patients with chronic diseases such as HIV. Dr. Johnson's program of multidisciplinary collaborative research is focused on improving HIV treatment outcomes through patient empowerment. His teaching mission is primarily achieved through mentoring early career investigators. He is the co-director of the NIH-funded Center for AIDS Prevention Studies (CAPS) and the director of the CAPS Developmental Core. In 2020, Dr. Johnson also took on the role of co-director for the UCSF Center for AIDS Research (CFAR), for which he oversees the Developmental Core.
Christopher Lee, PhD, RN, FAHA, FAAN, FHFSA (2024)
Dr. Lee is professor and the Associate Dean for Research at the Boston College William F. Connell School of Nursing. As a cardiovascular nurse scientist, Dr. Lee has dedicated his career to better understanding heart disease and improving long term outcomes for patients and their families. He is known for his expertise in heart failure self-care, symptom science, and patient and care-partner dyadic research in chronic conditions, as well the application of advanced statistical methods. Dr. Lee's research involving older adults with heart failure has been supported by grants from the NIH and the American Heart Association (AHA). Dr. Lee's research on adults with heart failure has earned him multiple honors from the AHA, and he has been recognized as a leader in nursing science by the Heart Failure Society of America, the Friends of the National Institute of Nursing Research, and NINR.
Peter A. Lewin, MSc, PhD (2023)
Dr. Lewin is R.B. Beard Distinguished University Professor of Electrical and Computer Engineering in the College of Engineering at Drexel University, Philadelphia. He is also Director of the Ultrasound Research and Education Center in The School of Bioengineering, Bioscience and Health Systems at Drexel University. His current interests are primarily in the field of biomedical ultrasonics including the design and testing of piezoelectric transducers and sensors, power ultrasonics, ultrasonic exposimetry, tissue characterization using nonlinear acoustics, biological effects of ultrasound, applications of shock waves in medicine and image reconstruction and processing. Dr. Lewin is elected Life Fellow of the Institute of Electrical and Electronics Engineers. He is also a Fellow of the American Institute of Ultrasound in Medicine, Acoustical Society of America, American Institute for Medical and Biological Engineering, and an Elected Fellow of the International Academy of Medical and Biological Engineering.
John Lowe, RN, PhD, FAAN (2023)
Dr. Lowe is a professor and Joseph Blades Centennial Memorial Professorship Chair at the University of Texas at Austin. Dr. Lowe has developed and studies interventions for the prevention and reduction of substance use and other risk behaviors among Native American and Indigenous youth and young adults. These studies and other health programs are guided models that Dr. Lowe developed which include the Cherokee Self-Reliance, Native Self-Reliance, and Native-Reliance Models. Dr. Lowe also developed the first manualized Talking Circle evidence-based intervention to reduce substance use and other risk behaviors among Native American and Indigenous people. Dr. Lowe was the first Native American man to be inducted as a fellow in the American Academy of Nursing.
Nilda (Nena) Peragallo Montano, DrPH, RN, FAAN (2022)
Dr. Peragallo Montano became the seventh dean of the School of Nursing at the University of North Carolina at Chapel Hill in January 2017. Formerly dean and professor of the University of Miami School of Nursing and Health Studies, she is an internationally recognized nurse scientist specializing in health disparities and culturally competent interventions with minority populations. She has devoted her career to improving the health status of minorities and other medically underserved groups. A former Robert Wood Johnson Clinical Nurse Scholar at the University of Pennsylvania, Dr. Peragallo Montano received her Doctor of Public Health from the University of Texas, her Master of Science in Nursing from West Virginia University, and her Bachelor of Science in Nursing from the University of Chile. She is a fellow of the American Academy of Nursing, a member of Sigma Theta Tau International Honor Society of Nursing, and an inductee of the International Nurse Researcher Hall of Fame. 
Cindy L. Munro, PhD, RN, ANP-BC, FAAN, FAANP, FAAAS (2024)
Dr. Munro is dean and professor of the University of Miami School of Nursing and Health Studies, the coeditor in chief of the American Journal of Critical Care, and a board-certified adult nurse practitioner. Her extensive research on the relationship between oral health and systemic disease helped create new standards of care aimed at reducing pneumonia and other complications in ventilated intensive care patients. The holder of three patents, she is currently studying the prevention of ICU delirium. Inducted into the Sigma Theta Tau International Nurse Researcher Hall of Fame in 2016, Dr. Munro is a fellow of the American Academy of Nursing, the American Academy of Nurse Practitioners, and the American Association for the Advancement of Science.
Ida M. (Ki) Moore, PhD, RN, FAAN (2022) 
Dr. Moore is the Anne Furrow Professor and Dean at the University of Arizona College of Nursing. For the past 25 years Dr. Moore has focused her program of research on the impact of central nervous system (CNS)-directed treatment for pediatric acute lymphoblastic leukemia (ALL) and brain tumors on cognitive outcomes and on mechanisms of tissue injury. She has conducted cell culture, pre-clinical, and translational clinical studies to gain understanding about gene expression changes associated with chemotherapy, oxidative stress, and apoptosis as mechanisms of treatment-related injury. She and her research team developed and tested an intervention that improved academic math abilities and quality of life for children receiving CNS treatment for ALL.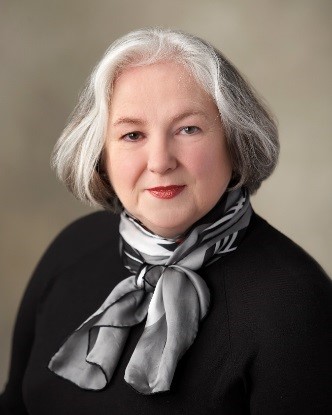 Shirley M. Moore, RN, PhD, FAAN (2021)
Dr. Moore is the Edward J. and Louise Mellen Professor of Nursing and Associate Dean for Research at the Frances Payne Bolton School of Nursing, Case Western Reserve University. Dr. Moore's research focuses on designing and testing interventions to reduce cardiovascular disease risk factors. She heads an NIH-funded Center of Excellence in Self-Management Research (SMART Center) that focuses on the development of new knowledge regarding patient self-management of chronic conditions, with an emphasis on the neurobiological mechanisms of health behavior change. She currently leads a multi-site trial testing weight management interventions for urban, low-income adolescents. Dr. Moore is a fellow in the National Academies of Practice, the American Heart Association and the American Academy of Nursing.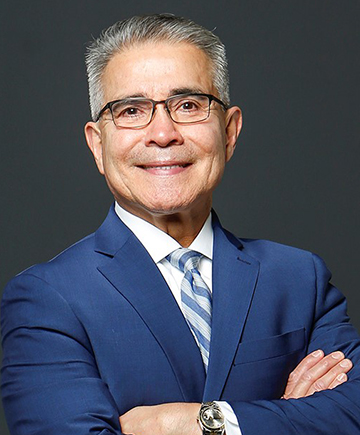 Elias Provencio-Vasquez, PhD, RN, FAAN, FAANP (2024)
Dr. Provencio-Vasquez is a dean and professor at the University of Colorado College of Nursing. Over the past 35 years Dr. Provencio-Vasquez has been a clinician, educator, administrator, and researcher. Dr. Provencio-Vasquez is well known nationally and internationally for his work with "at risk women" and their families. He is an experienced neonatal and pediatric nurse practitioner. His background and expertise is in primary care and developmental assessments of HIV and drug/alcohol exposed infants, children, and adolescents. Dr. Provencio-Vasquez is a pioneer in creating innovative nursing approaches (home intervention) for mothers with substance use disorders and their children. Dr. Provencio-Vasquez has published and presented in numerous nursing, community, and interdisciplinary forums. He was the principal investigator on several research projects supported by the NIH, Centers for Disease Control and Prevention, and the STaR Program funded by the US Department of Labor. Dr. Provencio-Vasquez holds fellowship status in several prestigious national organizations: United States Public Health Service Primary Care Policy Program; Robert Wood Johnson Foundation in Developing Leadership and Reducing Substance Abuse; American Association of Colleges of Nursing Leadership for Academic Nursing Programs; Robert Wood Johnson Nurse Executive; American Academy of Nurse Practitioners and American Academy of Nursing.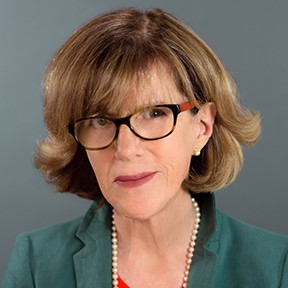 JoEllen Wilbur, PhD, RN, FAAN (2021)
Dr. Wilbur is Professor and Endowed Independence Foundation Chair in Nursing, and Associate Dean for Research at Rush University College of Nursing. Dr. Wilbur's work has focused on midlife women's physical activity and cardiovascular and psychological health. Her program of research has been funded by NINR, NIH, Centers for Disease Control and Prevention, and Robert Wood Johnson Foundation Active Living Research to examine determinants of physical activity and test interventions to increase adherence to physical activity in African-American women. She developed a 48-week community-based Women's Lifestyle Physical Activity Program that was successful in increasing physical activity in midlife African-American women residing in Chicago. The intervention is now being tested with pregnant African-American women, asthmatic African-American women, and women at risk for cognitive decline.
Joanne Wolfe, MD, MPH (2023)
Dr. Wolfe is the Chief of the Division of Pediatric Palliative Care in the Department of Psychosocial Oncology and Palliative Care at the Dana-Farber Cancer Institute, the Director of Palliative Care at Boston Children's Hospital, and Professor of Pediatrics at Harvard Medical School. In addition to providing clinical pediatric palliative care, Dr. Wolfe directs a research program focusing on easing suffering and promoting wellbeing in children with serious illness and their families and co-directs the Pediatric Palliative Care Research Network. She has received grant funding from the American Cancer Society, National Cancer Institute and NINR.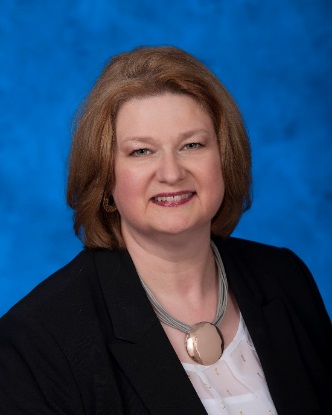 Sheila Sullivan, PhD, RN
Dr. Sullivan is the Director of Research, Evidence Based Practice, and Analytics for the Veterans Affairs Central Office of Nursing Services. Dr. Sullivan's program of research focuses on aging veterans in recuperative care, and she is co-investigator on a study of missed nursing care in long term care facilities for Veterans. She completed her BSN at Harding University, MSN at the University of Virginia, and her PhD from the University of Arkansas for Medical Sciences.
For more about the NACNR, please visit https://www.ninr.nih.gov/aboutninr/nacnr.