Shannon N. Zenk, PhD, MPH, RN, FAAN
Council Chair
Dr. Zenk is the Director of the National Institute of Nursing Research.
Elizabeth Tarlov, PhD, RN
Executive Secretary 
Dr. Tarlov is the Director of NINR's Division of Extramural Science Programs.
Robert L. Atkins, PhD, RN, FAAN (2025)
Dr. Robert (Bob) Atkins is the acting dean of the College of Arts and Sciences at Rutgers University-Camden where he is an associate professor of nursing and childhood studies. Prior to this role, Bob served the Robert Wood Johnson Foundation as national program director of New Jersey Health Initiatives a statewide grantmaking program of RWJF. Dr. Atkins is a former school nurse in the city of Camden and has spent his adulthood working to build healthier, more equitable and more resilient communities through service, scholarship, and education. Dr. Atkins has published in journals ranging from Research in Nursing & Health to Psychological Science to the Journal of Public Health Dentistry.
Guadalupe X. Ayala, PhD, MPH (2026)
Dr. Guadalupe X. Ayala is a professor at the San Diego State University (SDSU) School of Public Health, director of the Institute for Behavioral and Community Health, co-director of the SDSU HealthLINK Center, and co-director of the Imperial County Clinical Research Network. Her combination of masters' degrees in experimental social psychology and health promotion, and doctoral degree in clinical health psychology reflect her interest in identifying effective solutions for reducing health disparities. Dr. Ayala's research focuses on the development and adaptation of family and system-based interventions to prevent and control obesity, diabetes, and asthma among Latinos and other underserved populations, including in rural communities. A secondary line of research examines the intersection of social, cultural, and contextual influences on health.
Betty Bekemeier PhD, MPH, RN, FAAN (2025)
Betty Bekemeier is a professor at the University of Washington (UW) School of Nursing and Director of the UW School of Public Health's Northwest Center for Public Health Practice. She is a distinguished public health systems researcher focused on improving the effectiveness of our public health systems. Her studies on the public health workforce, data standardization, financing, and outcomes regarding public health systems are conducted in partnership with public health practice leaders and have been immediately relevant to addressing policy issues and better allocating resources to address health inequities. She is also a national public health nursing leader and has served in significant leadership positions in organizations that include the American Public Health Association and the American Academy of Nursing.  
Daniel E. Dawes, JD (2025)
Daniel E. Dawes, J.D., is a respected healthcare and public health leader, health policy expert, educator, and researcher who serves as Senior Vice President of Global Health Equity and the Executive Director of the Institute of Global Health Equity at Meharry Medical College.  He is the author of 150 Years of ObamaCare and The Political Determinants of Health. He was instrumental in developing and negotiating the Mental Health Parity Act, the Americans with Disabilities Act Amendments Act, and the Affordable Care Act's health equity-focused provisions, as well as the principal investigator for the nation's first health equity tracker, co-founder of the Health Equity Leadership and Exchange Network, and a principal investigator of the HHS National COVID-19 Resiliency Network. Professor Dawes is an elected member of the National Academy of Medicine and an elected fellow of the New York Academy of Medicine. He serves as an advisor to The White House COVID-19 Health Equity Task Force.
Anne M. Fitzpatrick, PhD, RN, CPNP (2025)
Dr. Fitzpatrick is a Professor of Pediatrics and Nursing at Emory University. Her research has established that pediatric asthma is more heterogeneous than previously thought, leading to varied responses to one-size-fits-all treatment approaches. She advocates for pediatric asthma patients and for "personalized" or "precision" medicine, through roles in national and international organizations. Her work on biomarker identification is leading to new and more effective ways to manage treatment-resistant pediatric severe asthma, which can improve healthcare outcomes and decrease healthcare costs.
Mallory O. Johnson, PhD (2024)
Dr. Johnson is a licensed clinical health psychologist at the University of California, San Francisco. His research has focused on understanding, measuring, and improving the health of patients with chronic diseases such as HIV. Dr. Johnson's program of multidisciplinary collaborative research is focused on improving HIV treatment outcomes through patient empowerment. His teaching mission is primarily achieved through mentoring early career investigators. He is the co-director of the NIH-funded Center for AIDS Prevention Studies (CAPS) and the director of the CAPS Developmental Core. In 2020, Dr. Johnson also took on the role of co-director for the UCSF Center for AIDS Research (CFAR), for which he oversees the Developmental Core.
Christopher Lee, PhD, RN, FAHA, FAAN, FHFSA (2024)
Dr. Lee is professor and the Associate Dean for Research at the Boston College William F. Connell School of Nursing. As a cardiovascular nurse scientist, Dr. Lee has dedicated his career to better understanding heart disease and improving long term outcomes for patients and their families. He is known for his expertise in heart failure self-care, symptom science, and patient and care-partner dyadic research in chronic conditions, as well the application of advanced statistical methods. Dr. Lee's research involving older adults with heart failure has been supported by grants from the NIH and the American Heart Association (AHA). Dr. Lee's research on adults with heart failure has earned him multiple honors from the AHA, and he has been recognized as a leader in nursing science by the Heart Failure Society of America, the Friends of the National Institute of Nursing Research, and NINR.
John Lowe, RN, PhD, FAAN (2023)
Dr. Lowe is a professor and Joseph Blades Centennial Memorial Professorship Chair at the University of Texas at Austin. Dr. Lowe has developed and studies interventions for the prevention and reduction of substance use and other risk behaviors among Native American and Indigenous youth and young adults. These studies and other health programs are guided models that Dr. Lowe developed which include the Cherokee Self-Reliance, Native Self-Reliance, and Native-Reliance Models. Dr. Lowe also developed the first manualized Talking Circle evidence-based intervention to reduce substance use and other risk behaviors among Native American and Indigenous people. Dr. Lowe was the first Native American man to be inducted as a fellow in the American Academy of Nursing.
Cindy L. Munro, PhD, RN, ANP-BC, FAAN, FAANP, FAAAS (2024)
Dr. Munro is dean and professor of the University of Miami School of Nursing and Health Studies, the coeditor in chief of the American Journal of Critical Care, and a board-certified adult nurse practitioner. Her extensive research on the relationship between oral health and systemic disease helped create new standards of care aimed at reducing pneumonia and other complications in ventilated intensive care patients. The holder of three patents, she is currently studying the prevention of ICU delirium. Inducted into the Sigma Theta Tau International Nurse Researcher Hall of Fame in 2016, Dr. Munro is a fellow of the American Academy of Nursing, the American Academy of Nurse Practitioners, and the American Association for the Advancement of Science.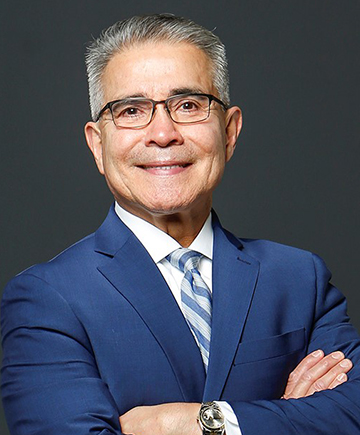 Elias Provencio-Vasquez, PhD, RN, FAAN, FAANP (2024)
Dr. Provencio-Vasquez is a dean and professor at the University of Colorado College of Nursing. Over the past 35 years Dr. Provencio-Vasquez has been a clinician, educator, administrator, and researcher. Dr. Provencio-Vasquez is well known nationally and internationally for his work with "at risk women" and their families. He is an experienced neonatal and pediatric nurse practitioner. His background and expertise is in primary care and developmental assessments of HIV and drug/alcohol exposed infants, children, and adolescents. Dr. Provencio-Vasquez is a pioneer in creating innovative nursing approaches (home intervention) for mothers with substance use disorders and their children. Dr. Provencio-Vasquez has published and presented in numerous nursing, community, and interdisciplinary forums. He was the principal investigator on several research projects supported by the NIH, Centers for Disease Control and Prevention, and the STaR Program funded by the US Department of Labor. Dr. Provencio-Vasquez holds fellowship status in several prestigious national organizations: United States Public Health Service Primary Care Policy Program; Robert Wood Johnson Foundation in Developing Leadership and Reducing Substance Abuse; American Association of Colleges of Nursing Leadership for Academic Nursing Programs; Robert Wood Johnson Nurse Executive; American Academy of Nurse Practitioners and American Academy of Nursing.
Patricia W. Stone, PhD, RN, FAAN (2025)
Dr. Patricia Stone is the Centennial Professor in Health Policy at Columbia University School of Nursing. Stone directs the School of Nursing's Center for Health Policy and the NIH funded Center for Improving Palliative Care for Vulnerable Adults with Multiple Chronic Conditions. Stone's research aims to enhance the quality of care for vulnerable adults, including preventing healthcare-associated infection and improving infection management and end-of-life care. Her program of research has contributed to policy changes like state and federal legislative mandates that hospitals report infections. Dr. Stone's passion is teaching the next generation of nurse scientists how to lead interdisciplinary research teams that generate knowledge, influence health policy, and improve patient and population health.
Ex Officio:
Lawrence A. Tabak, DDS, PhD
Dr. Tabak is Acting Director, NIH. He assumed this role on December 20, 2021. Dr. Tabak has served as the Principal Deputy Director and the Deputy Ethics Counselor of NIH since August 2010. He previously served as the Acting Principal Deputy Director of NIH (2009), and prior to that as Director of the National Institute of Dental and Craniofacial Research from 2000-2010.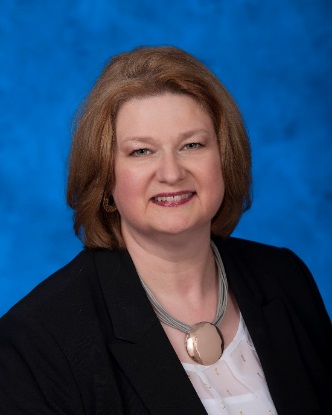 Sheila Sullivan, PhD, RN
Dr. Sullivan is the Director of Research, Evidence Based Practice, and Analytics for the Veterans Affairs Central Office of Nursing Services. Dr. Sullivan's program of research focuses on aging veterans in recuperative care, and she is co-investigator on a study of missed nursing care in long term care facilities for Veterans. She completed her BSN at Harding University, MSN at the University of Virginia, and her PhD from the University of Arkansas for Medical Sciences.
For more about the NACNR, please visit https://www.ninr.nih.gov/aboutninr/nacnr.