Patricia A. Grady, PhD, RN, FAAN
Council Chair
Dr. Patricia A. Grady was appointed Director, NINR, on April 3, 1995. She earned her undergraduate degree in nursing from Georgetown University in Washington, DC. She pursued her graduate education at the University of Maryland, receiving a master's degree from the School of Nursing and a doctorate in physiology from the School of Medicine. ...more information.

Marguerite Littleton Kearney, PhD, RN, FAAN
Acting Executive Secretary
Dr. Kearney serves as the Director of NINR's Division of Extramural Science Programs. She earned her Ph.D. and completed a post-doctoral fellowship in the Departments of Nursing and Pharmacology at Rush University in Chicago....more information.

Kathryn H. Bowles, PhD, RN, FAAN, FACMI (2020)
Dr. Bowles is the vanAmeringen Professor in Nursing Excellence and Vice President and Director of the Center for Home Care Policy and Research at the Visiting Nurse Service of New York. Her program of research examines decision making supported by information technology to improve care for older adults. Her most recent study focuses on the development of decision support to determine the best site of care for those needing post-acute care. Other research areas include telehealth technology, home care, and evaluation of electronic health records. In 2011, Dr. Bowles co-founded RightCare Solutions, a software company based on her team's research that provides an end to end solution for discharge planning and post-acute care referrals.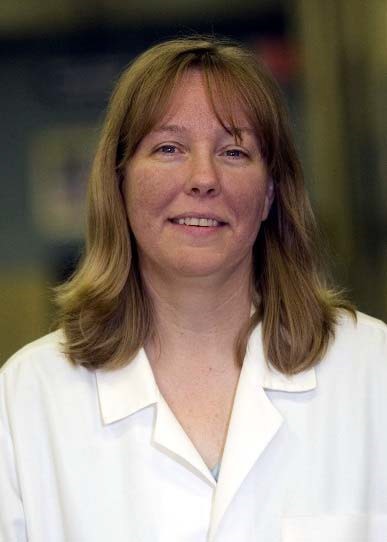 Yvette Conley, PhD, FAAN (2021)
Dr. Conley is a professor and vice chair for research at the University of Pittsburgh School of Nursing. Her research focuses on using omics approaches to understand the biological underpinnings of patient recovery and symptom development after traumatic brain injury, stroke, and within the context of treatment for chronic conditions. She is director of an NINR‐funded T32 titled "Targeted Research and Academic Training of Nurses in Genomics" and is a faculty member for the NINR Summer Genetics Institute. Dr. Conley was previously a standing member of the Nursing and Related Clinical Sciences study section and is a member of the NINR Genomic Nursing Science Blueprint Workgroup. She is an Honorary Fellow in the American Academy of Nursing.
James Corbett, J.D., M.Div., (2018)
Mr. Corbett is senior vice president of community health and values integration at Centura Health, a multi-state integrated health system and Colorado's largest health care provider. He is also a fellow at Harvard Medical School, Division of Medical Ethics. Mr. Corbett's research interests are at the intersection of health, law, and bioethics with a focus on health finance and the influence of large institutions on patient care and population health. Over the course of his career, Mr. Corbett has worked in four different health systems providing strategic and operational leadership for community health, behavioral health, ethics, spiritual care, diversity, mission and global health. In these roles, he established innovative programs using community health advocates, behavioral health navigators, and hospital housing partnerships to improve health care outcomes and reduce health care costs. Mr. Corbett has lectured at Harvard in Clinical Bioethics Courses and at the Maine School of Law and has been published in numerous books and journals.

George Demiris, PhD, FACMI (2019)
Dr. Demiris is the Alumni Endowed Professor in Nursing at the School of Nursing and Biomedical and Health Informatics, at the School of Medicine, University of Washington. He is the Graduate Program Director of the Biomedical and Health Informatics Graduate Program and Vice Chair for Informatics Education at the School of Medicine and the Director of the Clinical Informatics and Patient Centered Technologies Program. His research interests include the design and evaluation of home based technologies for older adults and patients with chronic conditions and disabilities, smart homes and ambient assisted living applications and the use of informatics to support patients and caregivers in home care and hospice. Dr. Demiris has served as the Chair of the International Medical Informatics Association Working Group on Smart Homes and Ambient Assisted Living, and is one of the founding members of the Hospice Caregiving Research Network.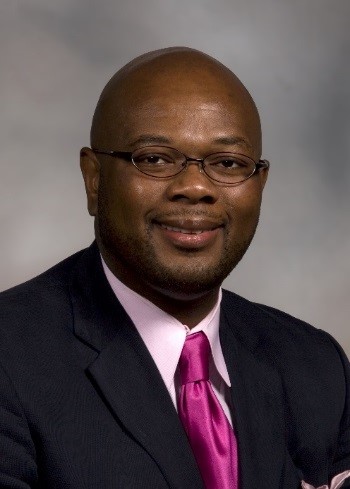 Audwin Fletcher, PhD, APRN, FNP-BC, FAAN (2021)
Dr. Fletcher is a tenured professor at the University of Mississippi Medical Center School of Nursing. Currently, he is the Director of the Family Nurse Practitioner and Adult Gerontology Acute Care Nurse Practitioner tracks. He is Immediate Past Director of Multicultural Affairs, and the Coordinator of Graduate Clinical Practice. Dr. Fletcher's research interests include: childhood obesity, men's health, chronic illnesses, and access to care to the African American community. As the principal and/or co-principal investigator for numerous research/programmatic grant projects, Dr. Fletcher is regarded as a champion in improving the quality of life for African Americans. Most recently, he served as the principal investigator for the National Black Nurses' Association Obesity Initiative. Additionally, he has served as principal and/or co-principal investigator for local, State and National prevention initiatives. Dr. Fletcher serves on numerous boards for civic, professional and health related organizations - locally in Mississippi, regionally and nationally.

Deborah Koniak-Griffin, Ed.D, RNC (2020)
Dr. Koniak-Griffin is Professor and Audrienne H. Moseley Endowed Chair in Women's Health Research and holds the position of Associate Dean for Diversity, Equity, and Inclusion at the University of California, Los Angeles (UCLA) School of Nursing. She is a recognized international expert in maternal-child nursing and women's health care. Her work is advancing deep understanding of methods to eliminate health disparities through health promotion interventions with vulnerable populations, including pregnant/parenting adolescents and Latina women. Dr. Koniak-Griffin and her research colleagues developed three nursing intervention programs for adolescent mothers and young childbearing couples that have been selected as evidence-based models for replication across the United States. She also established and served as founding Director of the UCLA School of Nursing Center for Vulnerable Populations Research that has advanced knowledge and promoted application of community-based participatory research.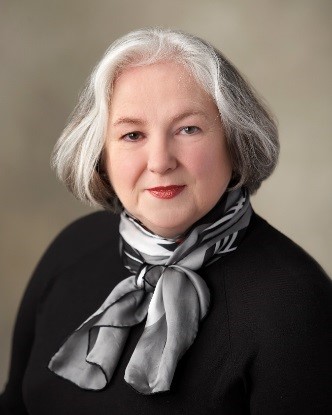 Shirley M. Moore, RN, PhD, FAAN (2021)
Dr. Moore is the Edward J. and Louise Mellen Professor of Nursing and Associate Dean for Research at the Frances Payne Bolton School of Nursing, Case Western Reserve University. Dr. Moore's research focuses on designing and testing interventions to reduce cardiovascular disease risk factors. She heads an NIH-funded Center of Excellence in Self-Management Research (SMART Center) that focuses on the development of new knowledge regarding patient self-management of chronic conditions, with an emphasis on the neurobiological mechanisms of health behavior change. She currently leads a multi-site trial testing weight management interventions for urban, low-income adolescents. Dr. Moore is a fellow in the National Academies of Practice, the American Heart Association and the American Academy of Nursing.

Rita H. Pickler, PhD, RN, FAAN (2020)
Dr. Pickler is the FloAnn Sours Easton Professor of Child and Adolescent Health and Director of the PhD and MS in Nursing Science Programs at The Ohio State University College of Nursing. Dr. Pickler's research focuses on the care of the preterm infant with a particular focus on improving neurodevelopmental outcomes. She also studies mechanisms underlying preterm birth, interventions to reduce preterm delivery and infant mortality, and transitions to home for families of preterm infants. Dr. Pickler has served on numerous NIH, Agency for Healthcare Research and Quality, and Centers for Disease Control and Prevention study sections; she recently completed a term as chair of the Nursing Research Review Committee. Dr. Pickler is an editor of the Journal of Advanced Nursing and editor of the research methods column of the Journal of Pediatric Health Care.
Nancy Redeker, Ph.D., R.N., (2018)
Dr. Redeker is a professor and director of the Biobehavioral Laboratory at Yale University School of Nursing, Orange, Connecticut. Her research focuses on understanding sleep and sleep disorders, their impact on function and quality of life, and the effectiveness of self-management of sleep problems. She is the principal investigator for the NINR-funded Yale Center for Sleep Disturbance in Acute and Chronic Conditions. Her work has been funded by NINR, the American Heart Association, the American Nurses Foundation, and the American Association of Critical Care Nurses. She is the editor of Heart and Lung: The Journal of Acute and Critical Care. She co-authored "Sleep Disorders and Sleep Promotion in Nursing Practice" the first textbook focusing on nursing practice related to sleep, which won a 2012 American Journal of Nursing Book of the Year Award. Dr. Redeker is a past president of the Eastern Nursing Research Society and a fellow of the American Academy of Nursing and the American Heart Association Council on Cardiovascular Nursing.
Meredeth A. Rowe, Ph.D., R.N., (2018)
Dr. Rowe is a professor and Lewis and Leona Hughes Endowed Chair for Nursing Science at the University of South Florida College of Nursing, Tampa. Her research centers on improving the lives of persons with cognitive impairments and their caregivers. Her research goals include helping persons with dementia stay in the home longer via interventions that reduce the likelihood of falls, nighttime injuries and unattended home exits; and developing interventions that assist caregivers in the constant vigilance and sleep deprivation required to care for persons with cognitive impairment. Dr. Rowe is a fellow of the American Academy of Nursing and the Gerontological Society of America.
Alexa Stuifbergen, PhD, RN, FAAN (2019)
Dr. Stuifbergen is the dean, James R. Dougherty, Jr. Centennial Professor in Nursing and holds the Laura Lee Blanton Chair in Nursing at the University of Texas at Austin. Dr. Stuifbergen is internationally known for her innovative research projects in health promotion for persons with chronic and disabling conditions. She previously directed the NINR-funded Center for Health Promotion and Disease Prevention Research in Underserved Populations and currently co-directs the NINR-funded Center for Transdisciplinary Collaborative Research in Self-Management Science. In addition to her teaching and research, she has served on numerous national committees for the Rehabilitation Nursing Foundation; the National MS Society; and NIH, including serving as chair of the NIH Nursing and Related Clinical Sciences Scientific Review Group.
Jennifer Temel, MD (2019)
Dr. Temel is an associate professor of medicine at Harvard Medical School, Boston, clinical director of thoracic oncology at the Massachusetts General Hospital, Boston, director of cancer outcomes research at the Massachusetts General Hospital Cancer Center, and co-leader of the Dana Farber/Harvard Cancer Center Outcomes Research Program, Boston. Her research focuses on optimizing palliative and supportive care for patients with cancer and their families. She is also interested in enhancing patient-clinician communication and decision-making about end-of-life care. Dr. Temel was recently awarded a mid-career development award from the National Cancer Institute (NCI) to enhance her efforts devoted to patient oriented research and mentoring. She has received grant funding from the American Society of Clinical Oncology Conquer Cancer Foundation, American Cancer Society, NINR and NCI.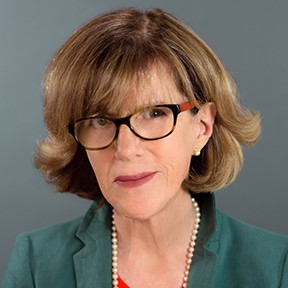 JoEllen Wilbur, PhD, RN, FAAN (2021)
Dr. Wilbur is Professor and Endowed Independence Foundation Chair in Nursing, and Associate Dean for Research at Rush University College of Nursing. Dr. Wilbur's work has focused on midlife women's physical activity and cardiovascular and psychological health. Her program of research has been funded by NINR, NIH, Centers for Disease Control and Prevention, and Robert Wood Johnson Foundation Active Living Research to examine determinants of physical activity and test interventions to increase adherence to physical activity in African-American women. She developed a 48-week community-based Women's Lifestyle Physical Activity Program that was successful in increasing physical activity in midlife African-American women residing in Chicago. The intervention is now being tested with pregnant African-American women, asthmatic African-American women, and women at risk for cognitive decline.
Ex Officio:

Lt Col Jennifer Hatzfeld, PhD, RN
Lt Col Hatzfeld is a research scientist in the U.S. Air Force. She entered the Air Force Nurse Corps in 1995, first as a clinical nurse, at bases in California, South Korea, and Italy, and later managing population health efforts at Randolph Air Force Base in Texas. Her doctoral studies focused on disparities in health outcomes among active duty Air Force members by race/ethnicity, gender, and rank. A board-certified Public Health Nurse, Lt Col Hatzfeld has focused her research on military-specific topics, as well as the prevention and management of chronic diseases. Lt Col Hatzfeld is currently the Executive Director of the TriService Nursing Research Program at the Uniformed Services University of Health Sciences in Bethesda, Maryland.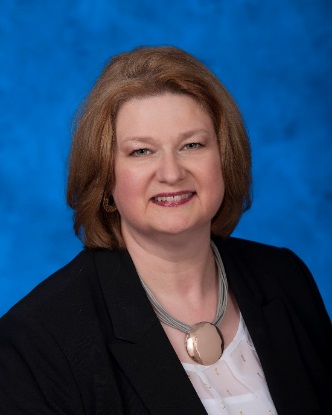 Sheila Sullivan, PhD, RN
Dr. Sullivan is the Director of Research, Evidence Based Practice, and Analytics for the Veterans Affairs Central Office of Nursing Services. Dr. Sullivan's program of research focuses on aging veterans in recuperative care, and she is co-investigator on a study of missed nursing care in long term care facilities for Veterans. She completed her BSN at Harding University, MSN at the University of Virginia, and her PhD from the University of Arkansas for Medical Sciences.