Patients with Incurable Lung Cancer Benefit from Early Integrated Palliative and Oncology Care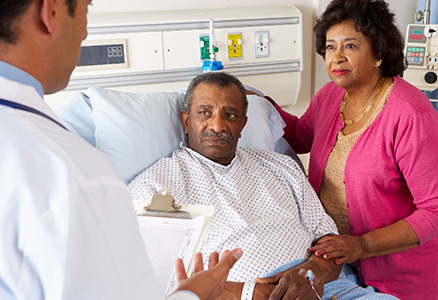 Palliative care provides significant benefits to patients diagnosed with incurable cancer. Symptom management is a well-known feature of palliative care, but communication with palliative care clinicians is also critical; patients with poor understanding of treatment goals or who have not discussed their preferences in end-of-life care have worse outcomes at the end of life. An early palliative care intervention, involving monthly meetings with a palliative care clinician until death, was tested to fulfill these communication needs over the course of cancer treatment.
Newly diagnosed lung cancer patients who received the early integrated palliative and oncology care intervention reported improved quality of life and less depression in comparison with lung cancer patients receiving usual care. However, patients with non-colorectal gastrointestinal cancer receiving either the intervention or usual care reported improvements in mood and quality of life. The difference between the patient groups may be associated with gastrointestinal cancer patients spending more time in hospitals prior to cancer diagnosis. Patients receiving the intervention were more likely to have discussed their preferences in end-of-life care with clinicians and to report that knowing their prognoses was helpful in decision-making. These findings indicate a significant positive impact of discussions with palliative care clinicians on patients with incurable cancer.
Temel JS, Greer JA, El-Jawahri A, Pirl WF, Park ER, Jackson VA, Back AL, Kamdar M, Jacobsen J, Chittenden EH, Rinaldi SP, Gallagher ER, Eusebio JR, Li Z, Muzikansky A, Ryan DP. Effects of Early Integrated Palliative Care in Patients With Lung and GI Cancer: A Randomized Clinical Trial. J Clin Oncol. 2017 Mar 10;35(8):834-841. PMID: 28029308
Opioid Treatment May Affect the Rate of Healing in Chronic Wounds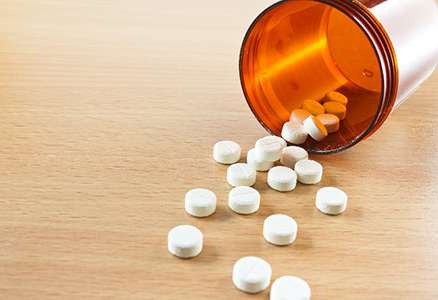 Reduced pain is a symptom of healing in patients with chronic wounds, suggesting that molecular mechanisms involved in opioid pain treatments may play a role in wound healing. Pain control can also facilitate wound care procedures. However, reduced immune activity that sometimes accompanies opioid treatment may have negative repercussions on wound healing. Clinical and wound outcome data were analyzed from the WE-HEAL study, which follows patients with chronic wounds over time. Although there were equivalent numbers of chronic wounds that finally healed or didn't heal whether the patients did or did not receive opioid pain medicine, the time to healing was significantly more rapid for those who had never received opioids. Patients receiving higher opioid doses due to larger wound size or painful comorbidities such as lymphedema or sickle cell disease had slower wound healing in comparison with those receiving lower doses or no opioids. These findings raise important considerations in clinical management of chronic wounds.
Shanmugam VK, Couch KS, McNish S, Amdur RL. Relationship between opioid treatment and rate of healing in chronic wounds. Wound Repair Regen. 2017 Jan;25(1):120-130. PMID: 27865036
Sense of Smell: A Potential Dementia Screening Tool for Elderly Black and White American Adults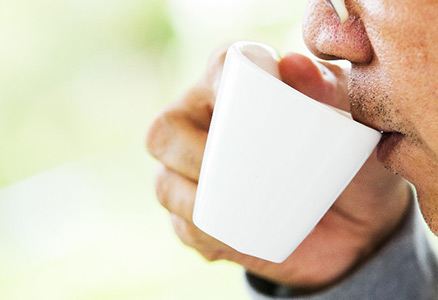 An impaired sense of smell, or olfactory dysfunction, is a recognized symptom of Alzheimer's disease and olfactory decline has emerged as an early predictor of the condition. Olfactory dysfunction has also been associated with risk for other forms of dementia and cognitive decline in cognitively healthy older adults. Olfactory identification has shown promise as a screening tool for neurodegenerative conditions but studies of these tests have been limited to Caucasian populations. The Health, Aging, and Body Composition (Health ABC) study recruited cognitively normal, community-dwelling, older (age 70-79) black and white American adults and followed them for 12 years for the development of dementia. Olfactory identification was measured in year 3 of the study. Poor olfaction was significantly associated with risk for dementia among whites, and an association was also seen among blacks. This study, supported in part by NINR, indicates that olfactory identification may be a useful dementia screening tool among black and white American adults.
Yaffe K, Freimer D, Chen H, Asao K, Rosso A, Rubin S, Tranah G, Cummings S, Simonsick E. Olfaction and risk of dementia in a biracial cohort of older adults. Neurology. 2017 Jan 31;88(5):456-462. PMID: 28039314
Isolation of Patients with Multidrug-resistant Organism Infections Used Infrequently in Nursing Homes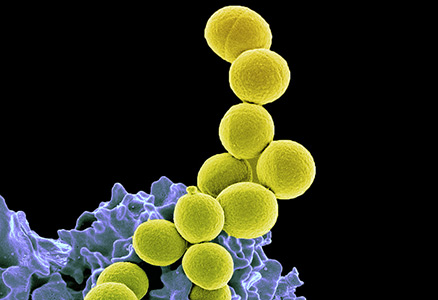 Multidrug-resistant organisms (MDROs) are infectious microbes, usually bacteria, that are resistant to multiple antibiotics and antimicrobial therapies and are of particular concern in nursing homes. Patient isolation effectiveness has been studied in acute care settings, but is not well established in nursing homes. Decisions to use isolation in nursing homes depend on factors such as the environment, resident, and system characteristics, many of which are perception driven rather than evidence-based, creating substantial variation in clinical practice. To examine resident and system characteristics associated with isolation for MDRO-infected patients, researchers analyzed national data of MDRO-positive residents in nursing homes. The analysis revealed that isolation was used infrequently and that there was wide variation among nursing homes in the proportion of MDRO-infected residents in isolation, with many nursing homes having no isolation for MDRO-infected patients. Resident characteristics that were positively associated with isolation included increased needs for support with eating and general mobility. Nursing homes that received an infection control-related citation within the past year were more likely to use isolation, while nursing homes that had received a quality-of-care citation had lower isolation use. These findings have implications for informing training strategies, establishing appropriate policies, and defining future research areas to determine whether and when isolation should be used to best decrease risk of MDRO transmission, while also improving quality of care.
Cohen CC, Dick A, Stone PW. Isolation Precautions Use for Multidrug-Resistant Organism Infection in Nursing Homes. J Am Geriatr Soc. 2017 Mar;65(3):483-489. PMID: 28211567
Initial Hospitalization for Sepsis Associated with Death or Hospice Care During Hospital Readmission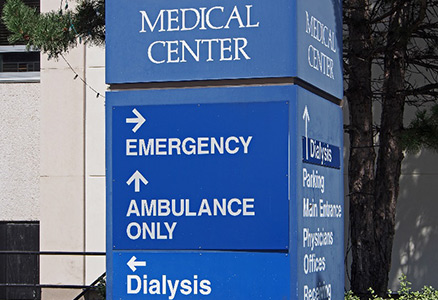 Reducing hospital readmission is a national priority for facilitating recovery and reducing preventable morbidity and mortality after a hospital discharge. Risk factors for hospital readmission in general adult populations have been identified, but the relationship between the initial cause of hospitalization, or index hospitalization, and subsequent outcomes for readmitted patients remains unknown. To identify risk factors present during the index hospitalization that are associated with the outcomes of death or transitions to hospice care during later hospital readmission, researchers studied data from 30-day readmissions in an academic health system. They also examined the contribution of infection in readmissions resulting in death. The analysis identified sepsis and shock during index hospitalization as risk factors largely associated with in-hospital death or transition to hospice during subsequent readmission. Also, infection was frequently implicated as the cause of a readmission that ended in death. The study's findings can be used to identify and target at-risk patients who have been treated for sepsis and other risk factors during the index hospitalization. Better characterization of patients at high risk of specific readmission outcomes is critical to developing targeted interventions at the time of index hospitalization.
Dietz BW, Jones TK, Small DS, Gaieski DF, Mikkelsen ME. The Relationship Between Index Hospitalizations, Sepsis, and Death or Transition to Hospice Care During 30-Day Hospital Readmissions. Med Care. 2017 Apr;55(4):362-370. PMID: 27820595